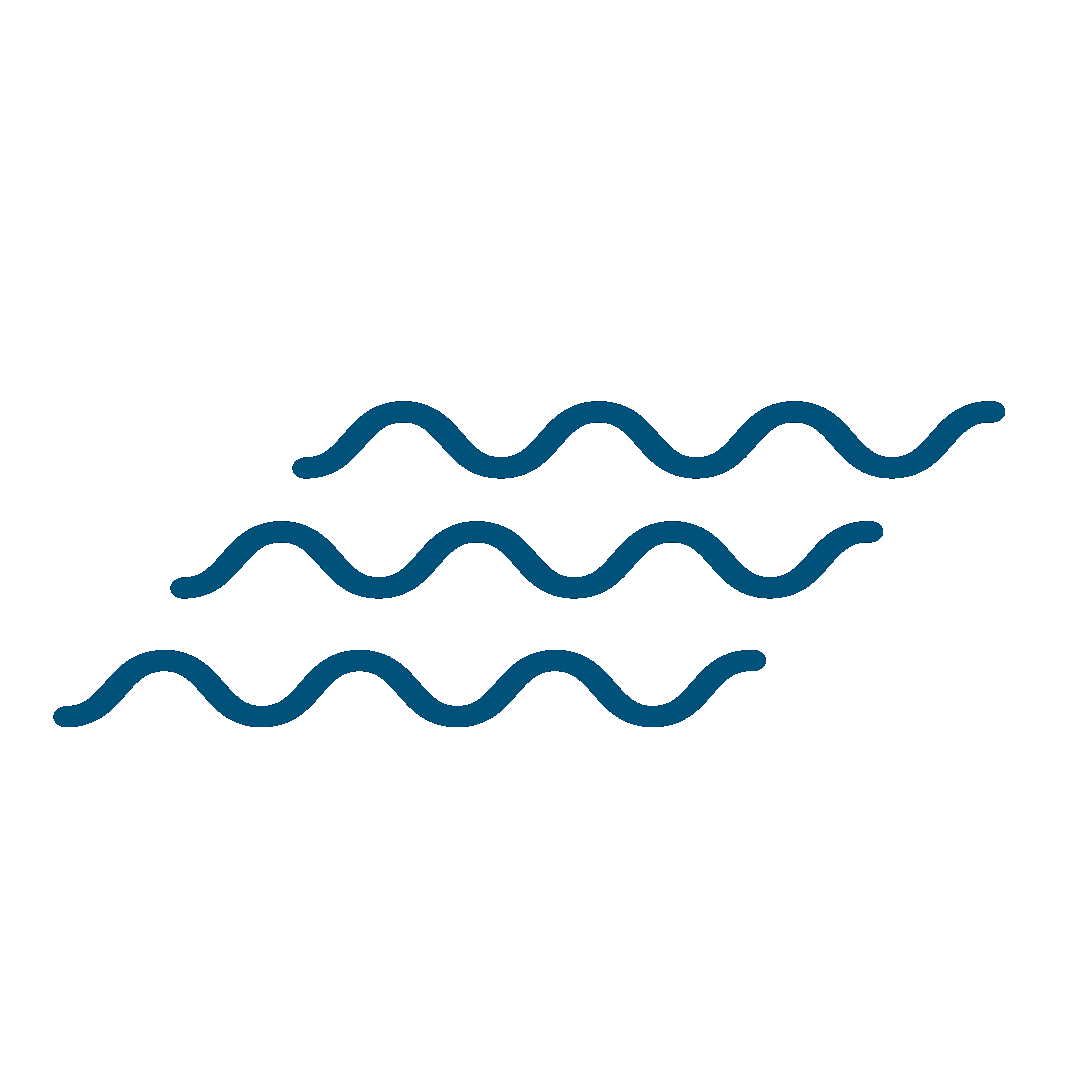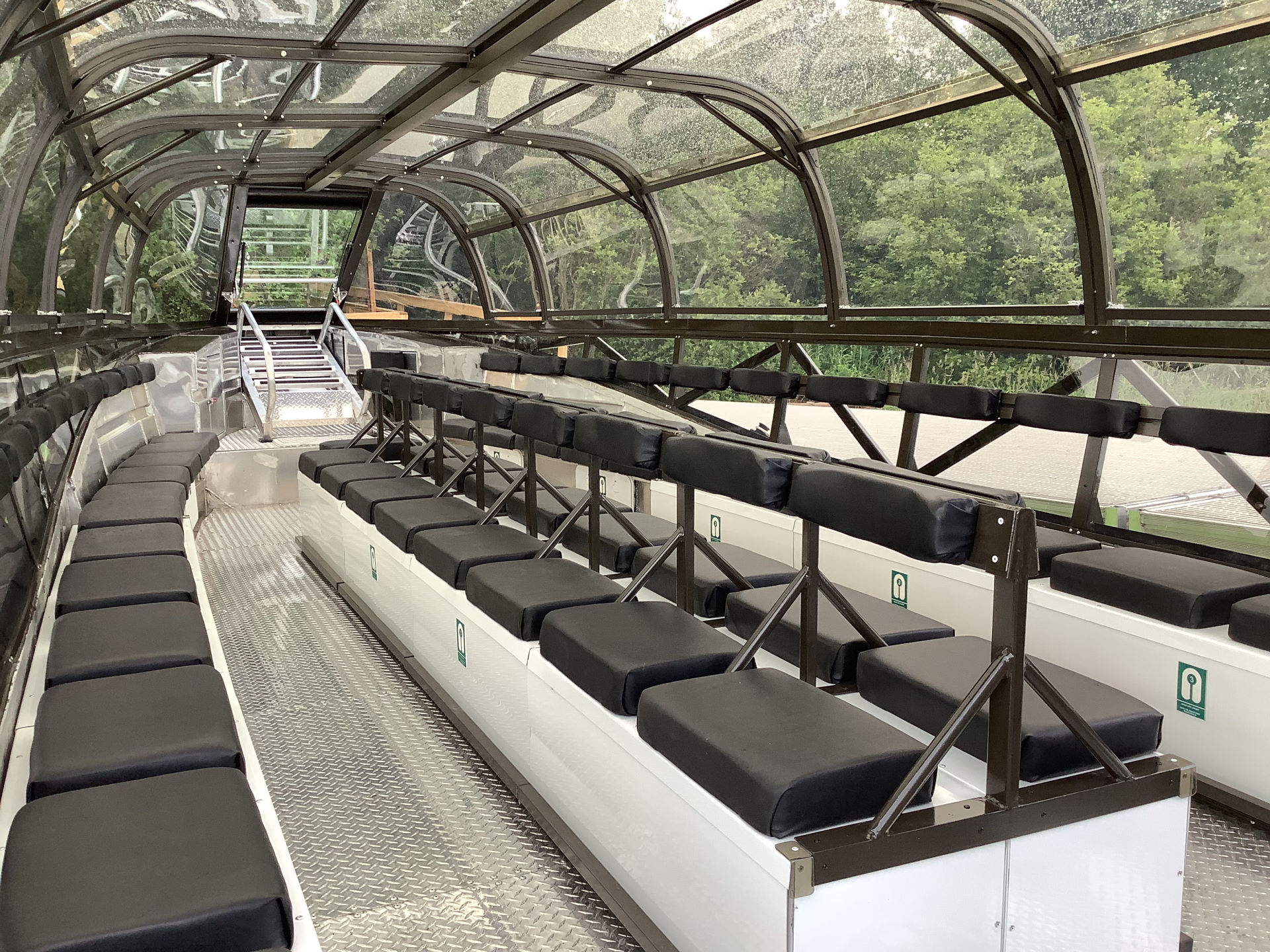 You want to charter our boat to offer a memorable experience to your employees, friends, or family? You're in luck, our flyboat and crew are waiting to make your dream event come true! In a charming outdoor setting, you will relish in Lac Taureau's mesmerizing landscapes all while making YOUR dream event happen! Picture a beautiful sunset aboard one of our boats to make your happy hour with coworkers, a birthday celebration with friends, or a wedding that much more magical.There are countless events worth celebrating extraordinarily!
Chartering a boat will allow you to bring your own food and beverages (with or without alcohol) aboard.
Prices are available upon request. Please call us at 1-866-266-2730 for more details. We will help you organize your dream event!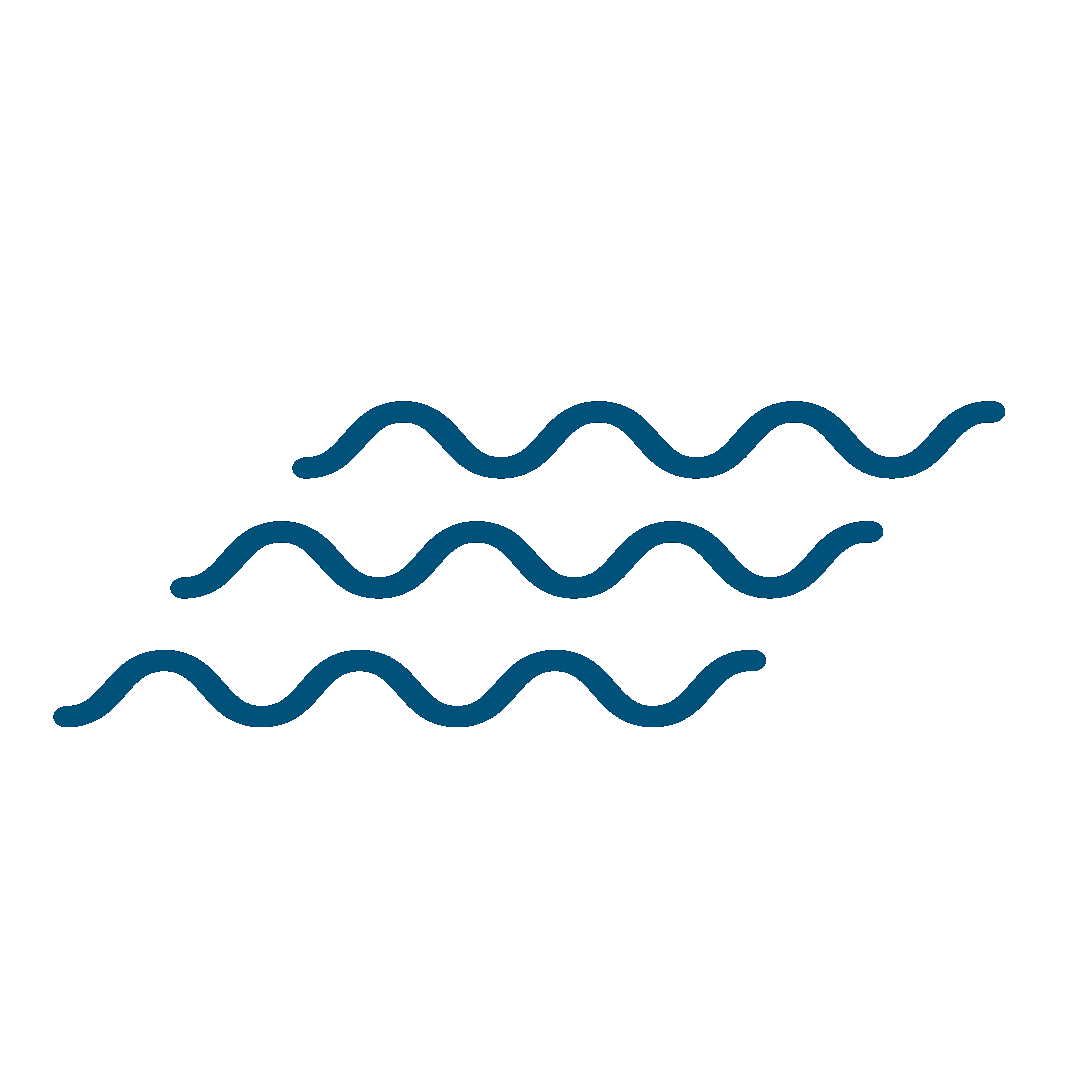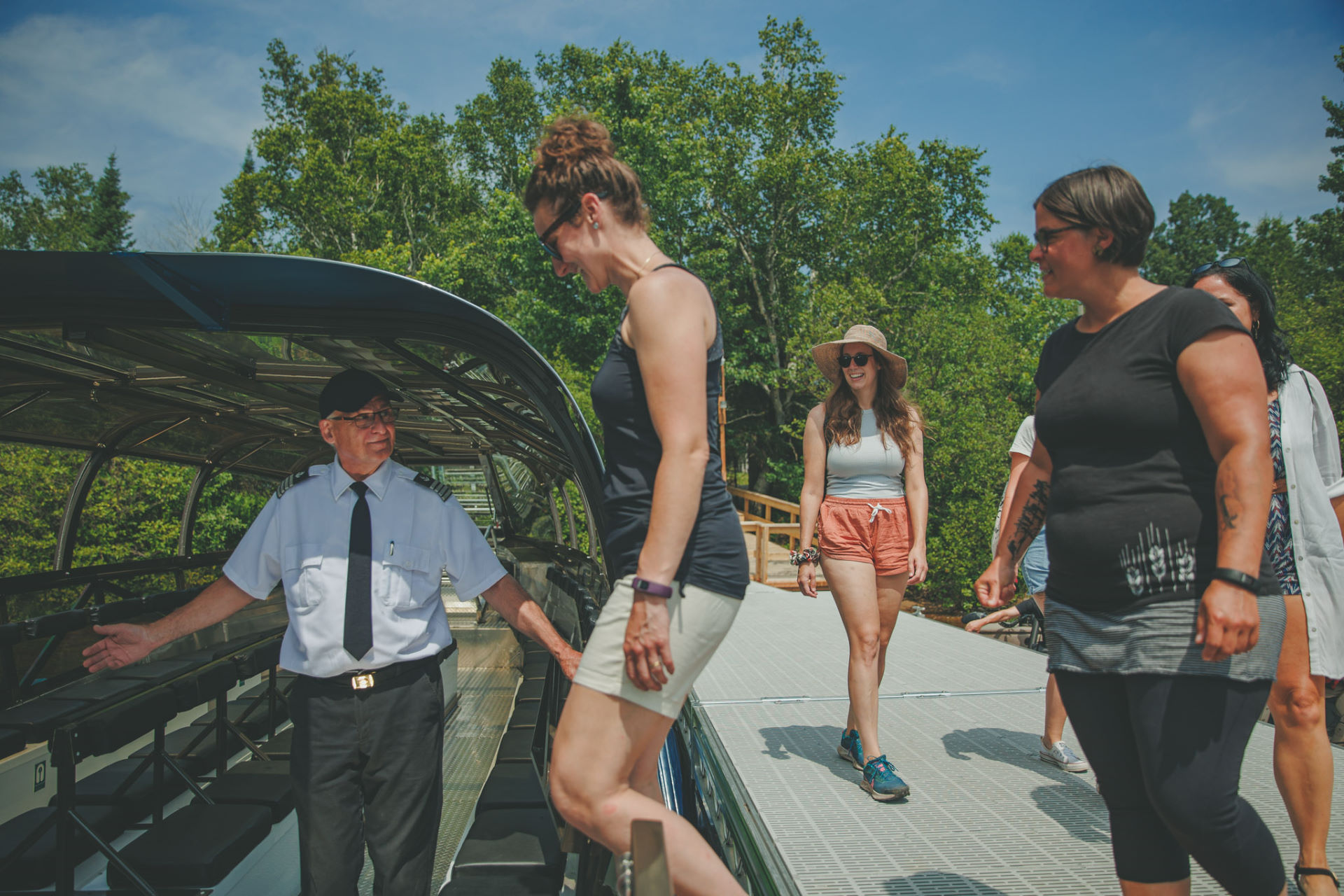 You do not have a boat, but you would like to spend a day in the Village island to enjoy its historical interpretation trail, have a nice picnic or simply relax on the beach?
Then, this shuttle service is made for you! There is no tour guide for this activity. So you will be free all day until the boat comes back. That means you will have from approximately 10:00 A.M. until 3:00 P.M. to have a good time on this mythical island found in the Lac Taureau Regional Park! Click on the ''Book'' button to check the dates and buy your ticket.
Departure: 9:00 A.M. at the Baie Dominique dock.
Return: 4:00 P.M.
This pilot project is available once monthly during the summer (June 24th, July 22nd and August 19th, 2023). The schedule might vary during the season. Check the ticket office's calendar online.